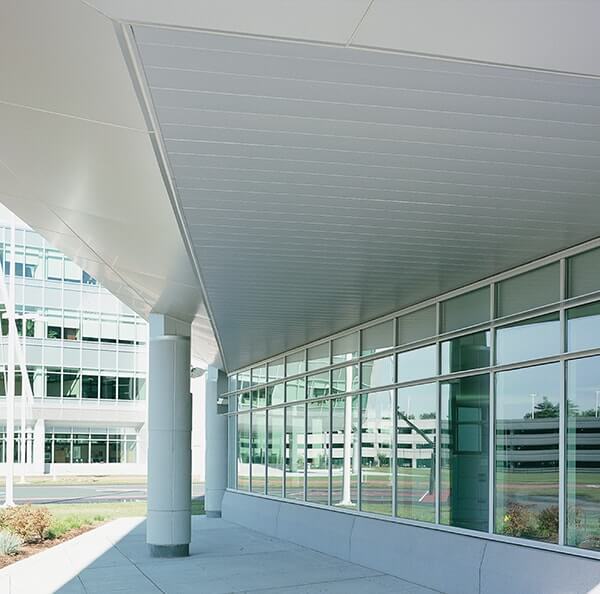 The most important features of these ceilings are exceptional aesthetic and visual presentation and high level of finish. Hunter Douglas Ceilings have a lovely and modern appearance and of course high functionality.
They are available in different colors and can fit into any space. Width of one strip is 10 cm, but the length is arbitrary, therefore any length can be obtained.
Where to use these ceilings?
Most are installed in buildings and areas with high humidity and practically everywhere where exceptional hygiene is required. These ceilings can be washed and they do not corrode or rust and therefore can be used outdoors because they are resistant to climatic conditions. The strip can be set so that there is space between them (the groove), or they can be stacked to each other resulting in a fully waterproof and sealed surface.
Hunter Douglas Ceilings price
Price is formed by a square meter of covered area, but should be noted that production of cascades and other forms of opening creates an additional charge. Click on the pricelist and see details.
It is best to send us an e-mail to info@bekostyle.com and find all the prices of our services. We are open to all kinds of arrangements and we will try to accommodate your needs the best and most professional manner.