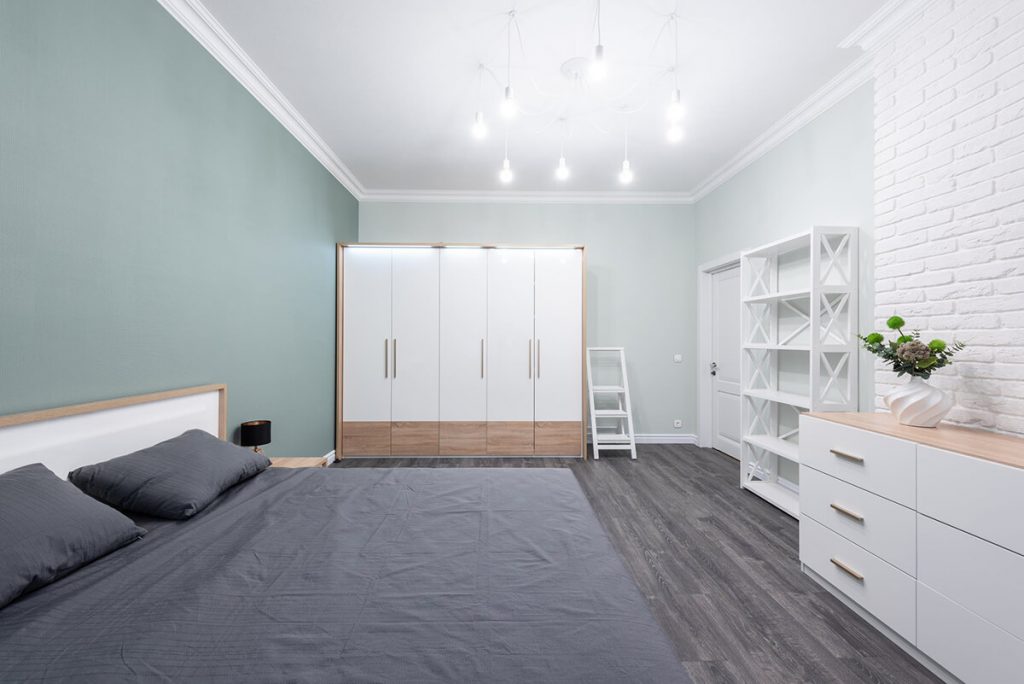 One of the most important aspects that determines the look and aesthetics of the room and the interior design is the choice of colors. The colors define our perception of objects and things. If something is red then that reminds us of openness, warmth, passion. Blue shades are an indication of professionalism and seriousness. Impact of color on the psychology of the individual has been many times tested and proven in research.
Painting works and services are extremely important part of the overall presentation and appearance of the area as a choice of colors and techniques largely defines and completes the space. It is important to emphasize certain parts of the room while the other using various techniques, it is possible to cover and disguise some shortcomings of the room.
Only when you complete all painting work you can say that you have completed construction of the building and equipping of space. If you choose a color wrongly or do painting unprofessional interior can easily lose its integrity.
The choice of colors and techniques
Color choice is not arbitrary. It must meet certain standards and parameters. It is necessary to determine the size of the room, its purpose, the geometry and the sources of natural light. It is necessary to determine what is the influence of natural light sources during the day. Then you can move on to the painting works. Modern technologies and methods are so advanced that it is now possible to meet all your needs and requirements. Click to see RAL color chart and get familiar with all shades and color tones available.
What services do we offer?
Whether you want to acrylic paint, dispersion, spatula and special techniques, wallpaper installation, or any other covering we at Beko Style can meet your needs and assist in the implementation of the project. We have cooperated with many domestic as well as foreign engineers and used a variety of materials, tools, and techniques of painting and painting works.
We can offer the following services:
Smoothing, sanding and surface preparation for painting work
Painting of wall and ceiling surfaces
Painting doors, radiators
Solve problems of cracked walls
Exterior decoration and painting
Setting wallpaper and wall coverings
Decorations and special techniques (trowel, otocento …)
Painting Services price
Price depends on the activities conducted at the facility. We should first determine whether the required surface need proper preparation, make repairs, then make a specification of operations (removal of old layers of paint, putty, sanding …). Also price of wall painting services depends on the techniques used for applying paint. Click on the price list and see the rates.
It is best to send us an e-mail to info@bekostyle.com and in direct contact find all the prices of our services. We are open to all kinds of arrangements and we will try to accommodate your needs the best and most professional manner.