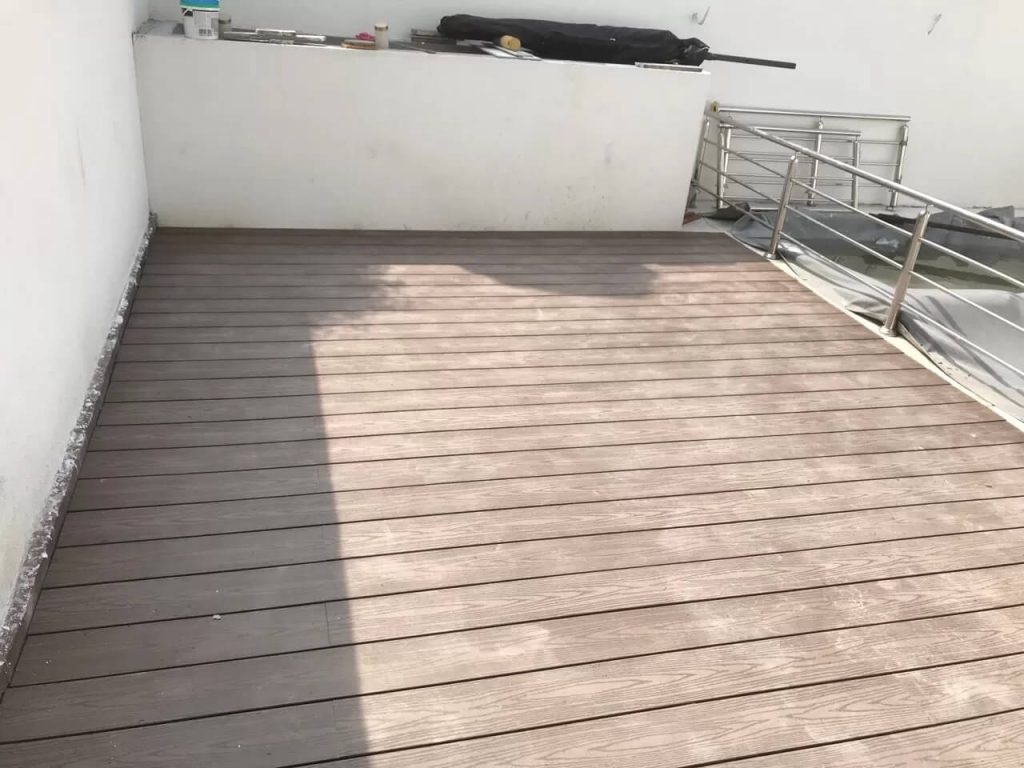 Wood has excellent mechanical properties such as elasticity, strength and hardness. Also, wood is a poor conductor of heat and electricity.
If we consider the propagation of sound, then we can say that wood is an excellent choice for acoustic insulation. The durability of wood is defined as the time period in which the wood resists impacts that alter its natural properties.
Durability depends on the weight per meter, the chemical content, and on the percentage of resin.
What happens to a wood when processing it at high temperatures?
The wood is exposed to high temperatures up to 200 degrees. The process is performed in special chambers while not adding any chemicals. Since the air in the chamber has a certain moisture it penerates wood which and alters the structure. Namely, first, the wood is heated and dried, and heated again to 200 degrees.
When cooled down, a new wood structure is obtained (has less oxygen and hydrogen bond so that the water does nothing to bind). This produces a wood board that is resistant to the influence of moisture and water. Almost all thermo-treated wood has a moisture content of only 5%, so it is perfect for decking flooring, decorative elements and even the facade.
Processing and finishing thermo-treated wood
Thermo-treated wood can be sanded and cut in the normal way, and after grinding there will not be a change in color, but the tone will remain unchanged. In the thermo-treating process color slightly changed so that it looks like an expensive tropical wood species.
Because treated wood can not receive water it almost never warp or swell. Also, the lack of moisture is positive from the point of fungus forming. No moisture means there are no fungs or tree diseases.
All this means that the application of thermo-treated wood is ideal for environments with higher humidity like swimming pools, facades, terraces and balconies, sauna and bath as well as for underfloor heating.
Services we offer
We can offer installation of thermo-treated wood as facade or as decking element in your home.
Click on the image for more details.
Prices and details on thermo-treated wood
Price is formed by a square meter of covered area. We offer a "turnkey" service.
We are open to all types of agreement and cooperation. Call us or send us an email.
DEKING PODNE OBLOGE.ugb-4bd473a .ugb-cta__title{font-size:42px !important;font-weight:600 !important;color:#ffffff}.ugb-4bd473a .ugb-cta__description{margin-bottom:45px !important;font-size:24px !important;color:#ffffff}.ugb-4bd473a .ugb-button .ugb-button–inner{font-family:"IBM Plex Sans",Sans-serif !important;font-size:18px !important;color:#ffffff !important}.ugb-4bd473a .ugb-button{border-color:#ffffff !important;border-radius:0px !important}.ugb-4bd473a .ugb-button:hover .ugb-button–inner{color:#ffffff !important}.ugb-4bd473a .ugb-button:before{border-radius:0px !important}.ugb-4bd473a.ugb-cta{background-color:#000000;background-image:url(https://bekostyle.com/eng/wp-content/uploads/2021/07/namestaj-po-meri-baner.jpg)}.ugb-4bd473a.ugb-cta > .ugb-inner-block{max-width:40% !important}.ugb-4bd473a.ugb-cta:before{background-color:#000000;opacity:0.6}@media screen and (max-width:1025px){.ugb-4bd473a.ugb-cta > .ugb-inner-block{max-width:70% !important}}@media screen and (max-width:768px){.ugb-4bd473a .ugb-cta__title{font-size:36px !important}.ugb-4bd473a.ugb-cta > .ugb-inner-block{max-width:80% !important}}@media screen and (min-width:768px){.ugb-4bd473a > .ugb-inner-block > .ugb-block-content > *{padding-top:30px !important;padding-bottom:30px !important}}
Are you planning to start a project?
Our experts are ready to work with you!
Contact