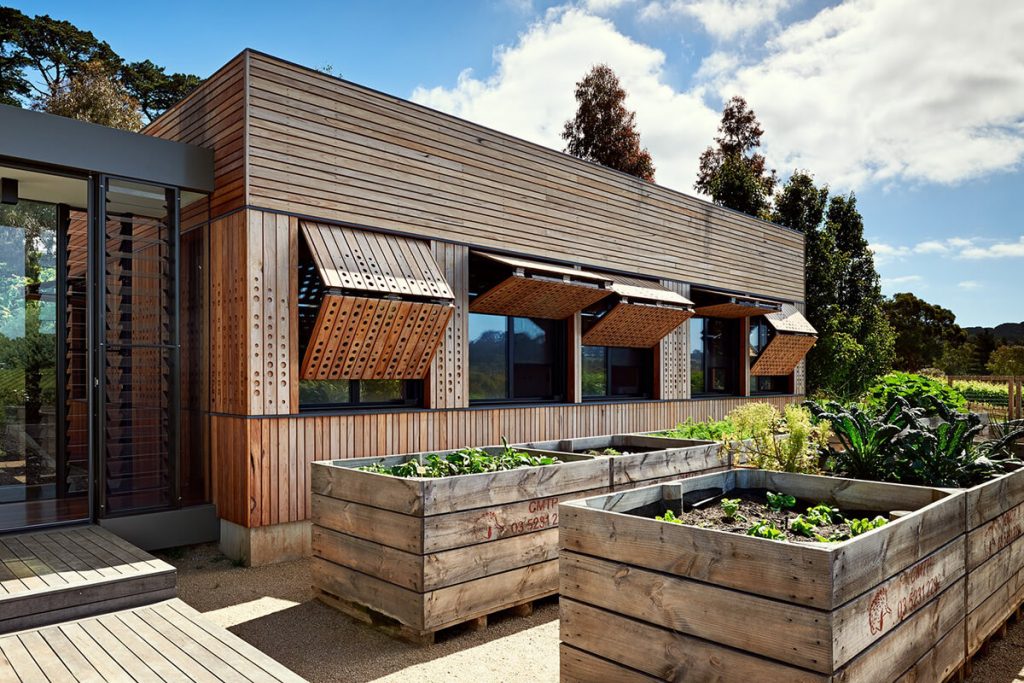 Wooden facades and facades made from thermo-treated wood
There is not a warmer and more elegant material for emphasizing certain parts of the facade then if you use an exotic wood or thermo-treated wood.
These boards, when they are well treated with a protective layer of oil can be really long-term solution. Characteristics of thermo-treated wood is protection from the negative impact of atmospheric conditions such as wind, rain or snow.
Panels are treated with a waterproof, fireproof and coatings that have UV protection.
Installation and setup of wood as a façade element is possible over any material (over bricks, over concrete…). It is important to set up a team of experts because it must be ensured that the wall breathes, that there is ventilation to allow rain and melting of snow to easily pass. Also, experts eliminate drilling of decking boards, as this may damage the tree and reduce long-term durability of the facade. Of course, the setup is based on the dry assemblt principle so the whole process down not take much time to be completed.