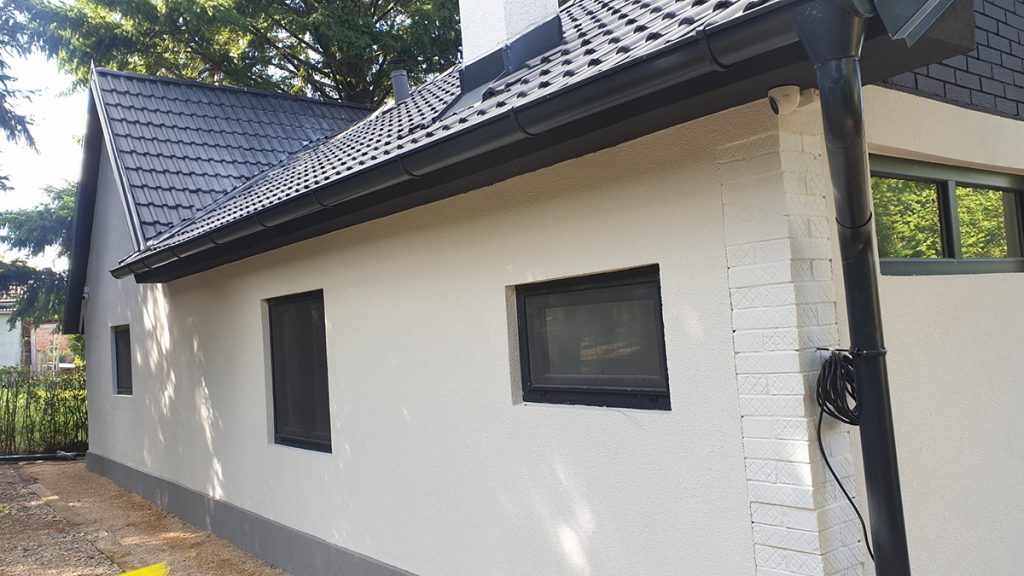 Sheet metal services include the development and installation of equipment and products made of steel plates of different composition, thickness and shape.
Our workers can perform cutting, stitching, covering, making metal elements and their installation on site.
We are specialize in jobs on roofs, gutters and chimneys. We do gutters, wind deflectors, rain guards, dripping pipes and catchment pipes.
Prices of sheet metal services
Due to existence of various types of services it is best for you to send us an email to info@bekostyle.com. We are open to all kinds of arrangements and we will try to accommodate your needs the best and most professional manner.
Features
Click-connection systems
Quickly cover large area
Resistant to the external environment
Do not maintain snow orleaves
Where to use?
Sheets are best used on flat roofs and low slope roofs because this type of sheet ensures that all precipitation such as rain and snow can easily slip preventing static force load.
The most commonly metal sheets are used in the production halls, sports halls and exhibition halls.