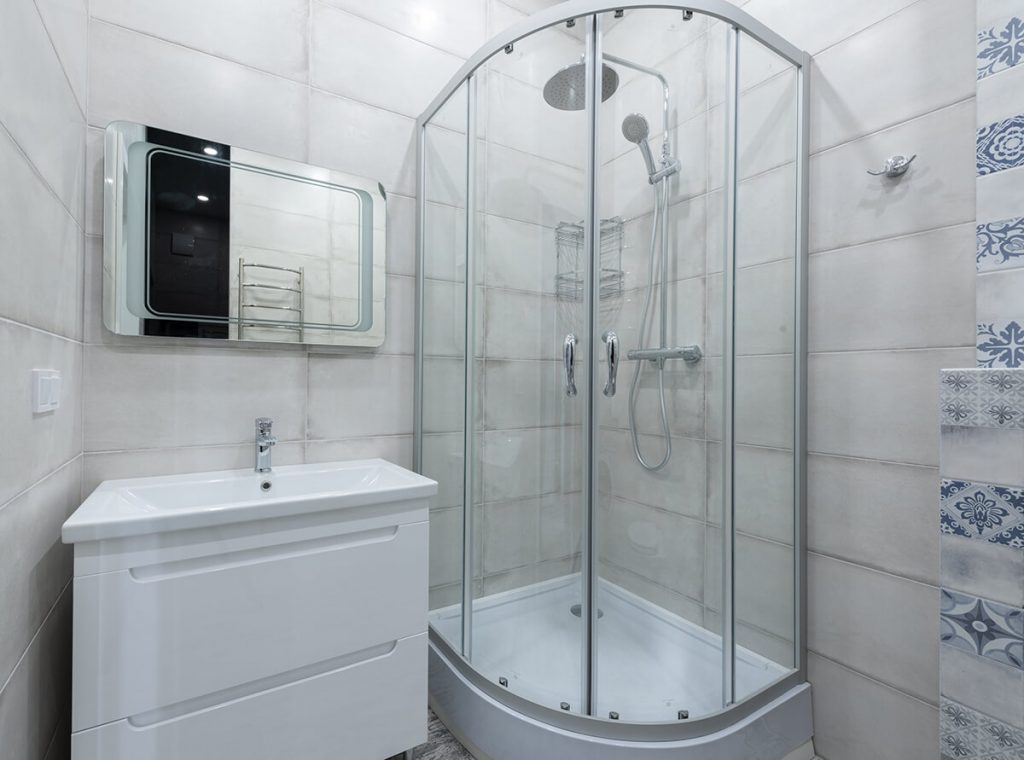 Custom made tempered glass showers and bathtubs stakla
Beko Style provides custom manufacturing of products made of tempered glass. All products are made of tempered glass thickness of 6, 8 or 10 millimeters.
Products that can be made:
Showers tempered glass
Lining when tempered stand
Partition walls of glass
Creating treads for stairs
Creating screens and doors made of tempered glass
Creating a shower in color with tempered glass custom
Fences and railings made of glass
Glass doors
Glass doors can be frameless or aluminum or wooden frame. The glass is safety (tempered), and can be transparent, or colored glass ornament. To decorate the windows are commonly used sandblasting (entire area or motive), direct printing on glass (color or black and white), screen printing, enamelling.
We produce glass doors that may have construction with frame or without frame. If used ram then it can be made of aluminum profiles or quality wood. The glass we use is tempered. Also, it is possible to finiširati glass. Finishing is usually done by sandblasting, printing or enamel. It is possible to create a completely transparent or opaque glass doors.
By type, we can make the following types of glass doors:
Classic doors with hinge (pivot door)
Sliding glass doors
Glass railings
These elements are ideal for offices, offices, banks, but also to boutiques, shops, spa centers. More and more are used and in residential buildings. The most common type of construction of the glass fence is combined with handles and stainless steel columns. In the manufacture and assembly of standardized procedures applied as a guarantee of quality, dugovečnsoti and security systems that we install in Beko Style.
Shower Cabins
We make shower cabins from tempered glass custom which means that it is possible to construct a shower in any dimension of base and height. Stalk we use is treated anti-plaque coating that allows for easy maintenance and does not attract dirt and lime on the glass.
The door shower stalls can be sliding or hinged (pivot door).
If we talk about the differences in design then we can introduce three types of cabins:
Shower enclosures and screens made of tempered glass. These cabins are completely made of glass,
Creating shower and screen made of transparent or frosted glass-lined aluminum profile or inox
Creating a shower curtain and white aluminum profiles and Plexiglas.