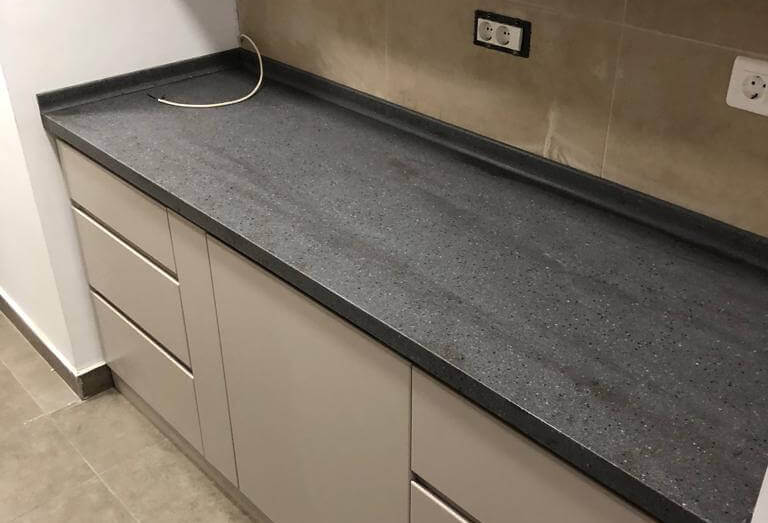 Kerrock is modern material for creating furniture in any shape or form. It is composite materijal that consists of aluminum-hydooxide and acrilic.
Because of its structure you can create forms and shapes that are nearly impossible to create using standard materials (wood, metal, plasterboards…).
Connection lines between Kerrock boards are almost invinsible because elements are glued together using glue in the color tone of the material.
In residential areas you can use Kerrock for kitchen countertops, sinks and bathtubs.
Kerrock colors
Colors are in teracco, granite and solid color finish. There is also a Lumino Kerrock which is semi-transparent material. All colors are from RAL color pallet, therefore you will be able to easily match Kerrock furniture with color in the room.
Widths of Kerrock boards:
3600mm x 1350mm – solid color, granite, teracco
3600mm x 760mm – solid color, granite, teracco
3600mm x 760mm – marble, luminaco i lumino.