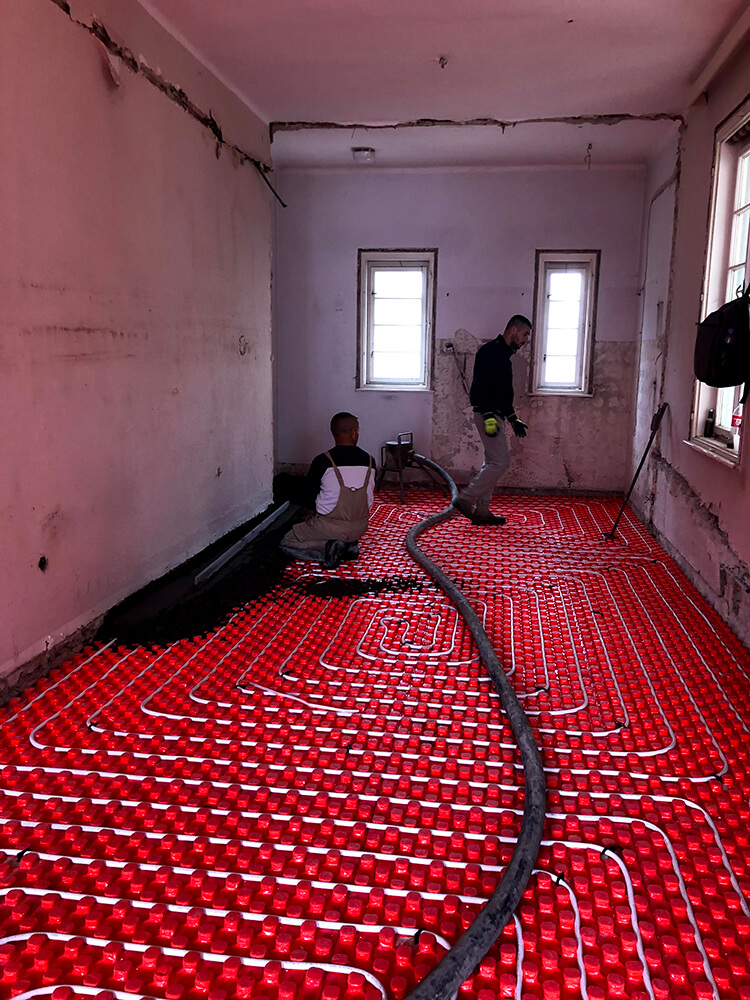 Underfloor heating is one of the more effective ways to maximize the efficiency of heating systems, and do that without increasing costs. When you put on paper the costs of installing underfloor heating, expenses for electricity, and then look at how you have nice warmth in the winter, then you will be confident that the underfloor heating is completely enjoyable and affordable way of heating.
If incompetent person mounts underfloor heating then even might happen situation that the heat is emitted down towards the concrete and not up into the room where you need to be heated.
Heating surface
If you heat using the radiators, marble heatersb, then the surface from which heat energy is emitted into the room is quite small. Calculate how much surface are for example, has a radiator. But if it is heated by underfloor heating then heated surface is almost your entire floor.
The benefits of underfloor heating
The execution of underfloor heating brings several advantages:
It is not necessary to be mentained each year
Furniture in the room may be placed anywhere
Evenly distributes heat in the room
Precise temperature adjustment
The distribution of heat
Another advantage is the uniform distribution of heat. For example, in the vicinity of your radiator it is warm, but is it so if you go in the opposite part of the room? This problem does not exist with underfloor heating, because every part of the room evenly warms. You know that feeling when you are close to heaters or radiators and it is too hot? You do this because you want heat to reach all parts of the room. But this leads to higher consumption. Neither this does not happen with underfloor heating.
Underfloor heating enhances the interior
A very important advantage of floor heating is that you can set furniture anywhere in the room. If you use radiators then position of the radiators dictate where you put a sofa, bed, cabinets, shelves, etc. You do this because you do not want to block heat emission from the radiator to all parts of the room. With underfloor heating you do not have this problem because the whole room is evenly heated from the floor area.